R lang : handy table functions
[ad_1]

All begins with the info.
Learn CSV file
mydata = learn.csv("~/Downloads/gross sales.csv")

And if will output it, very most likely it'll seem like an enormous mess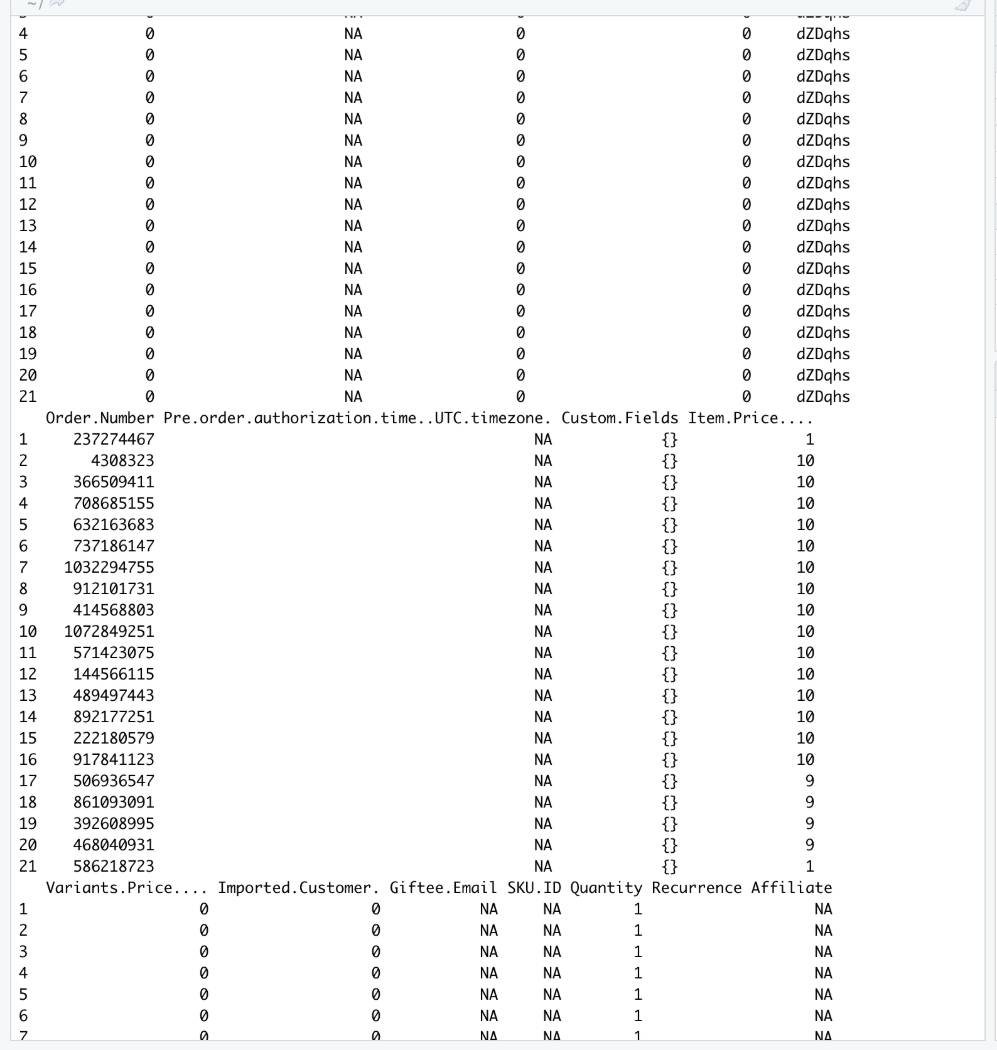 Making desk fairly
There are few solution to make desk fairly
Use dplyr library
set up.packages("dplyr")
library(dplyr)

Convert dataframe to fairly dplyr dataframe
mydata = as_tibble(mydata)

Now mydata will look extra structured, like this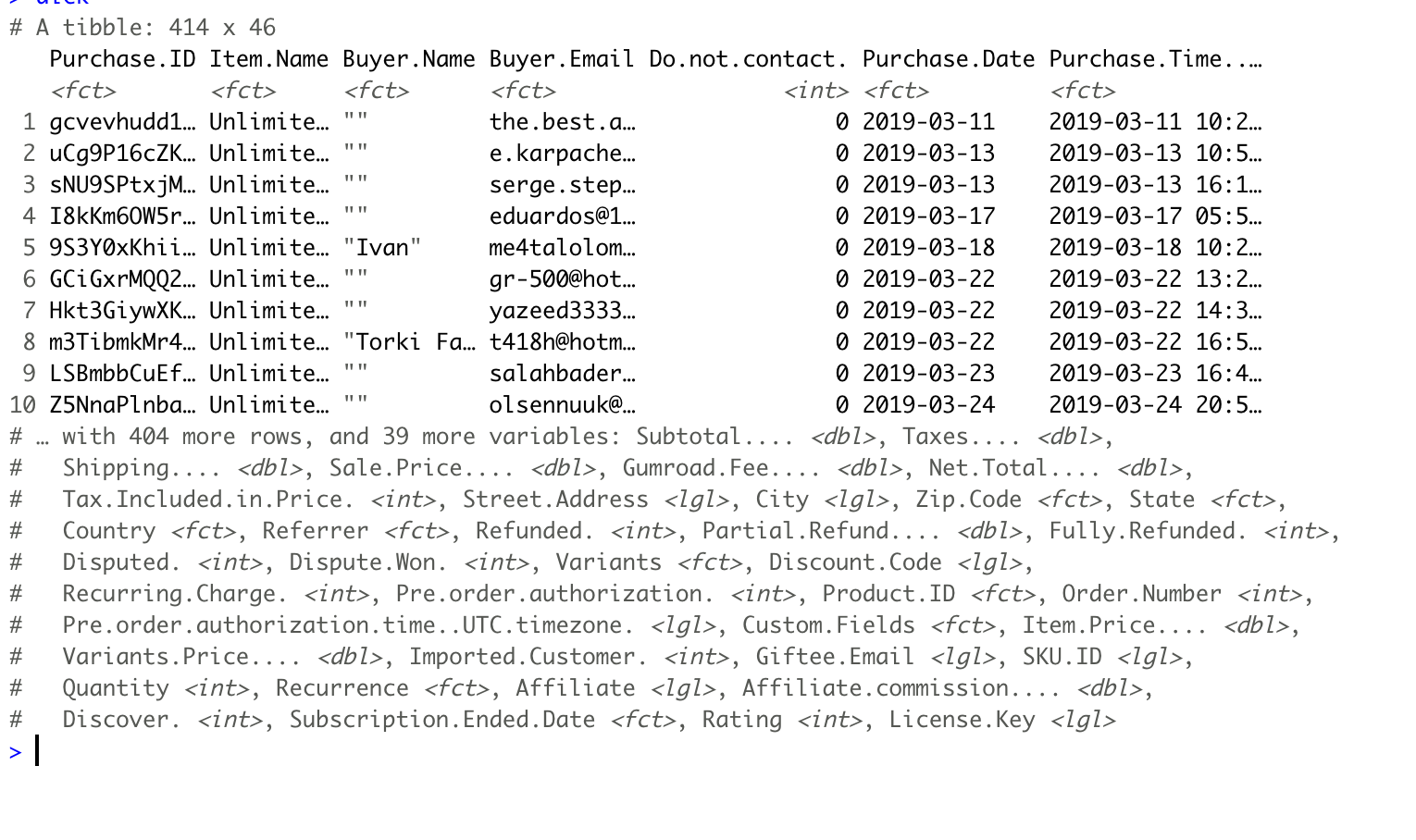 BUT we will see solely first N rows. Which isn't comfy
OUTPUT all rows
print(tbl_df(mydata), n=500)
#n - variety of rows

However nonetheless we won't see all fields. SO we will make one other factor
DT bundle
It is a cool library which make comfy desk view
set up.packages("DT")
library(DT)


datatable(mydata)

Now it'll look fairly cool. So you'll be able to see all fields and paginate.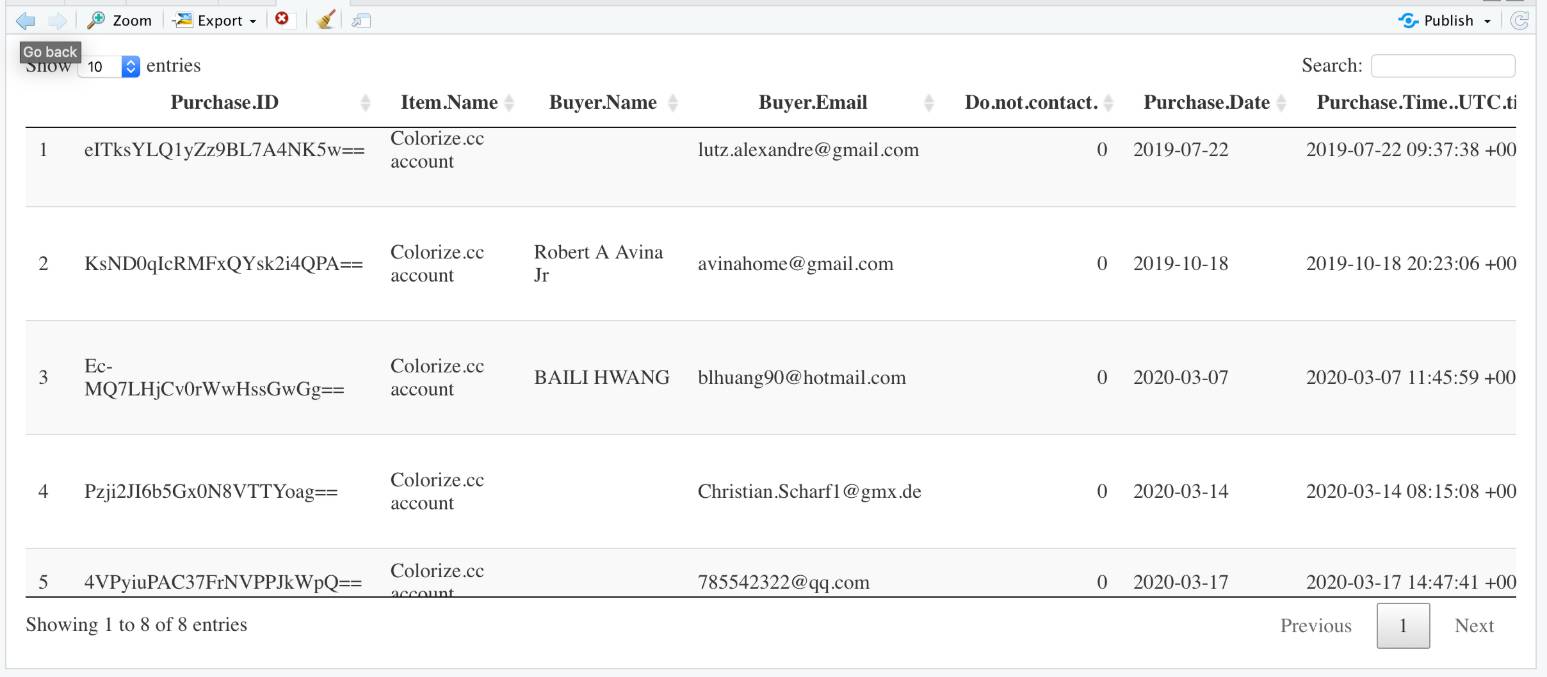 [ad_2]

Source link